60-Day Transformation Challenge
Cohort-based group coaching, with a simple and flexible system, that gives you everything you need to succeed in making the greatest transformation possible in 60 days.
What you can expect:
Simple system
Everything is broken down and simplified for you.
Eat foods that you enjoy
The best thing about the diet is that you won't have to eat boring or bland foods. You get pick foods that you like.
Support
Not only will you have your peers to help encourage you, but you'll have direct access to a coach!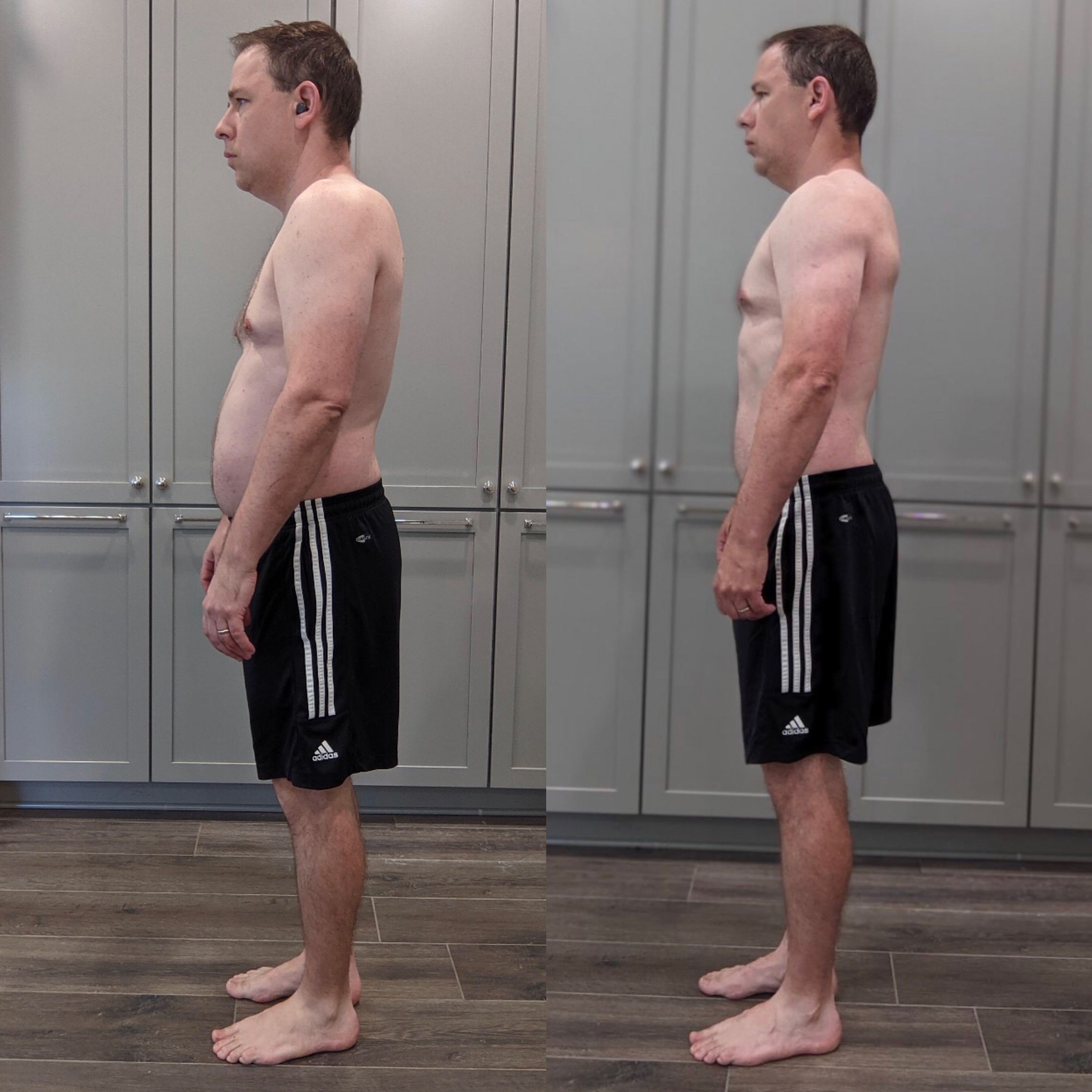 Take back control of your life
Does any of this speak to you?
You've tried diets in the past and they never worked for you.
You got results from a popular diet, only to gain everything back, because you couldn't stand to do the diet any longer.
You're intimidated by how complex dieting can be and need something simple.
You're tired of wasting your time with things that don't work.
You wish you had someone alongside you to help you achieve your goals.
This can cause one to be discouraged, frustrated, depressed, and worried about their future.
Well, worry no longer, because we're about to get you started on a journey that's going to change your life.
No more being out of shape.
No more feeling unconfident.
No more poor self image.
No more lack of energy.
No more feeling unattractive.
No more having a miserable outlook on life.
Instead, we're going to turn that all around:
You're going to get in-shape.
You're going to experience a new level of confidence.
You're going to earn respect from others, but most importantly, from yourself.
You're going to feel energized and reinvigorated.
You're going to look thebest **you've ever looked.
You're going to be excited about the direction your life is going in.
Here's what you'll experience:
You'll lose anywhere from 1-2 lbs of body fat per week, without feeling extremely hungry.
You'll learn how to diet the correct way, without having to eat bland or boring foods
You'll learn lifestyle habits that you can use the rest of your life to remain lean.
You'll have an accountability system, as well as social support from other challenge members, which is important.
You'll learn about supplements and how they can help you reach your goals
You'll be given guidance for the entire 60 days (2 months)
You'll have access to multiple helpful resources (charts, diagrams, etc.) in the Discord server
The server is organized by different channels, which represent different subjects (workouts, meals, supplements, etc.)
If you have a general question, post it in the proper channel, so others can learn from it as well
If the question is personal, you can just send me a private message
Bi-weekly check-ins will be done through private message on Discord and held Friday through Sunday
By the time we're done, you're going to look and feel better than you've looked or felt in a long time
Don't think it's possible?
Ask these people if they think it's possible: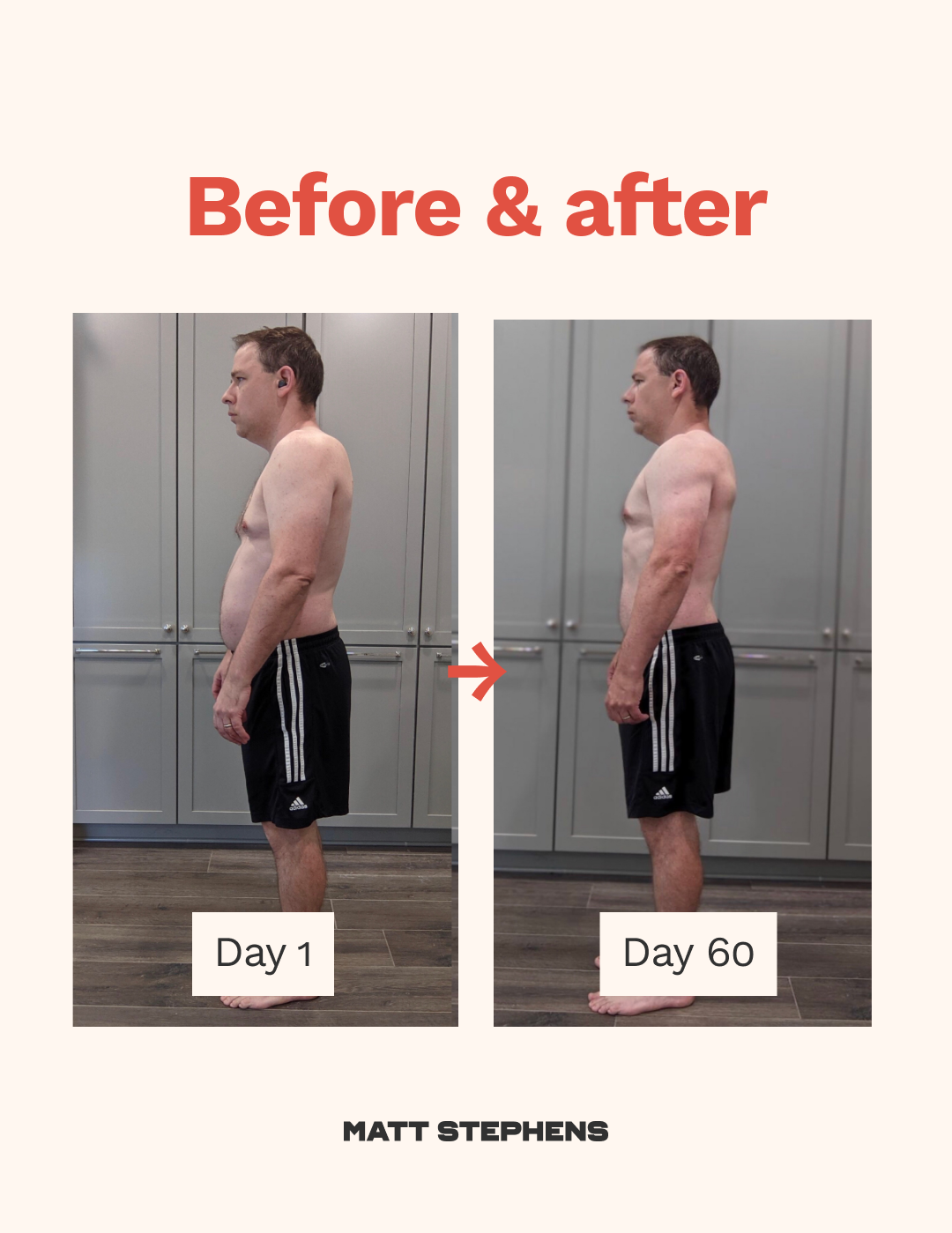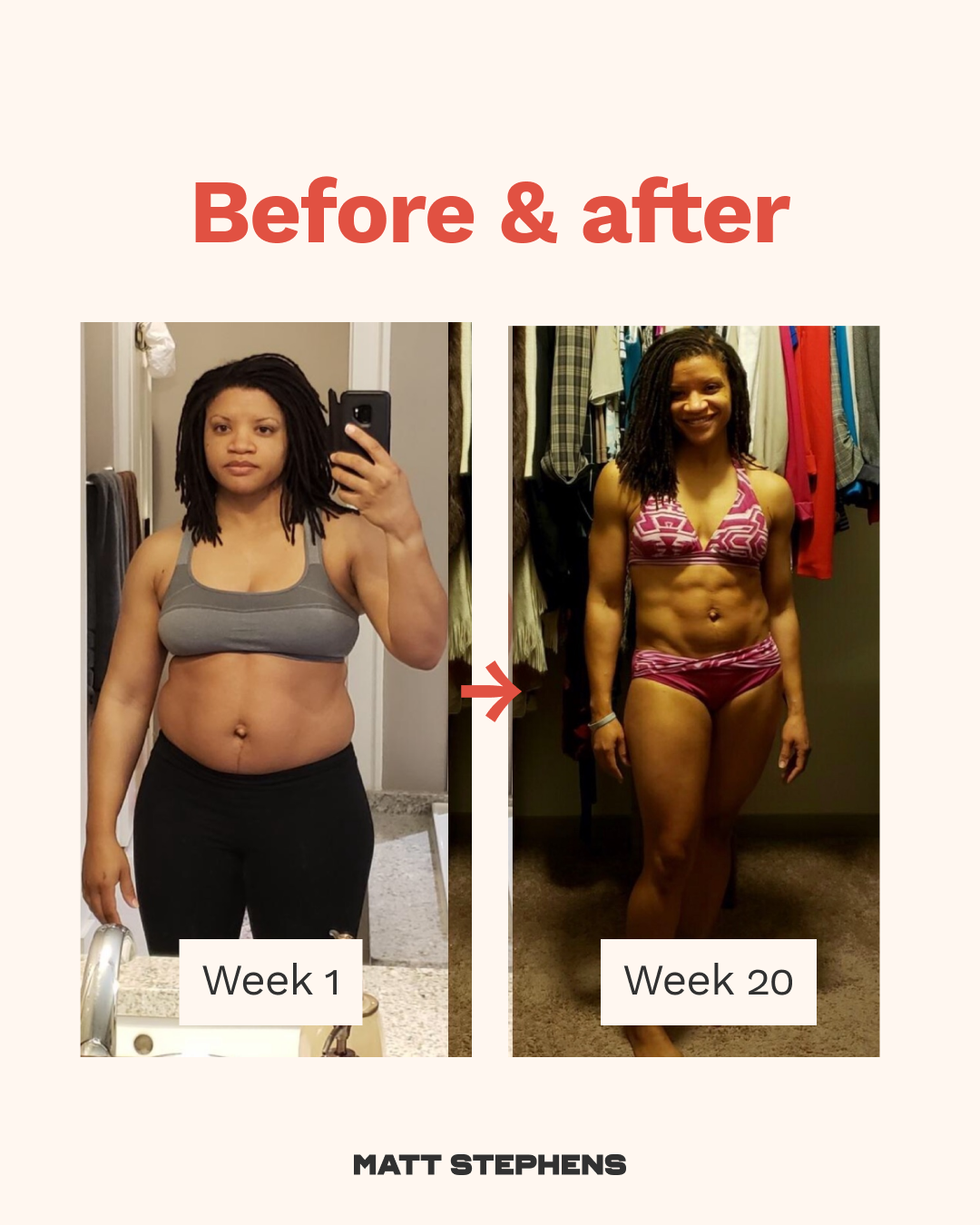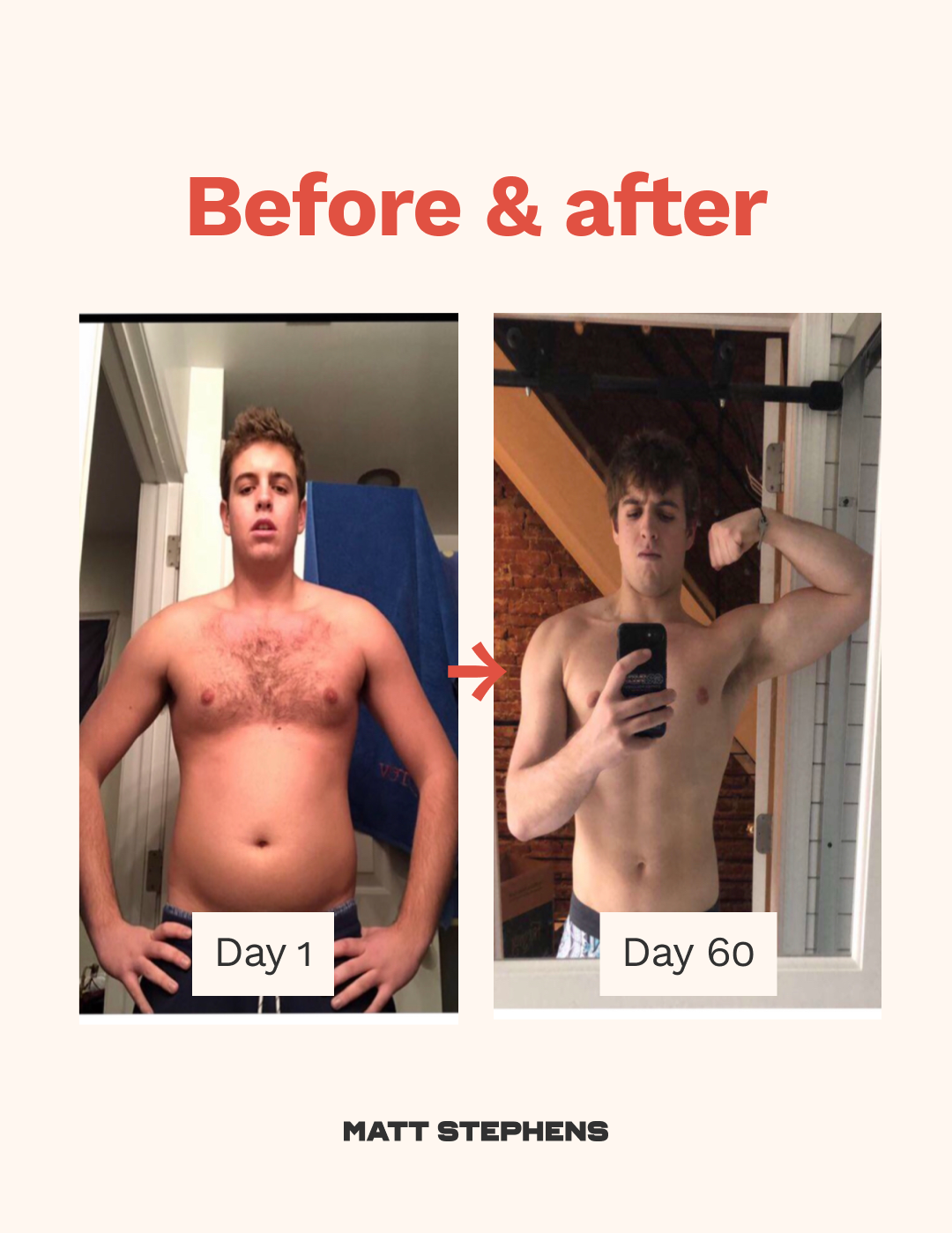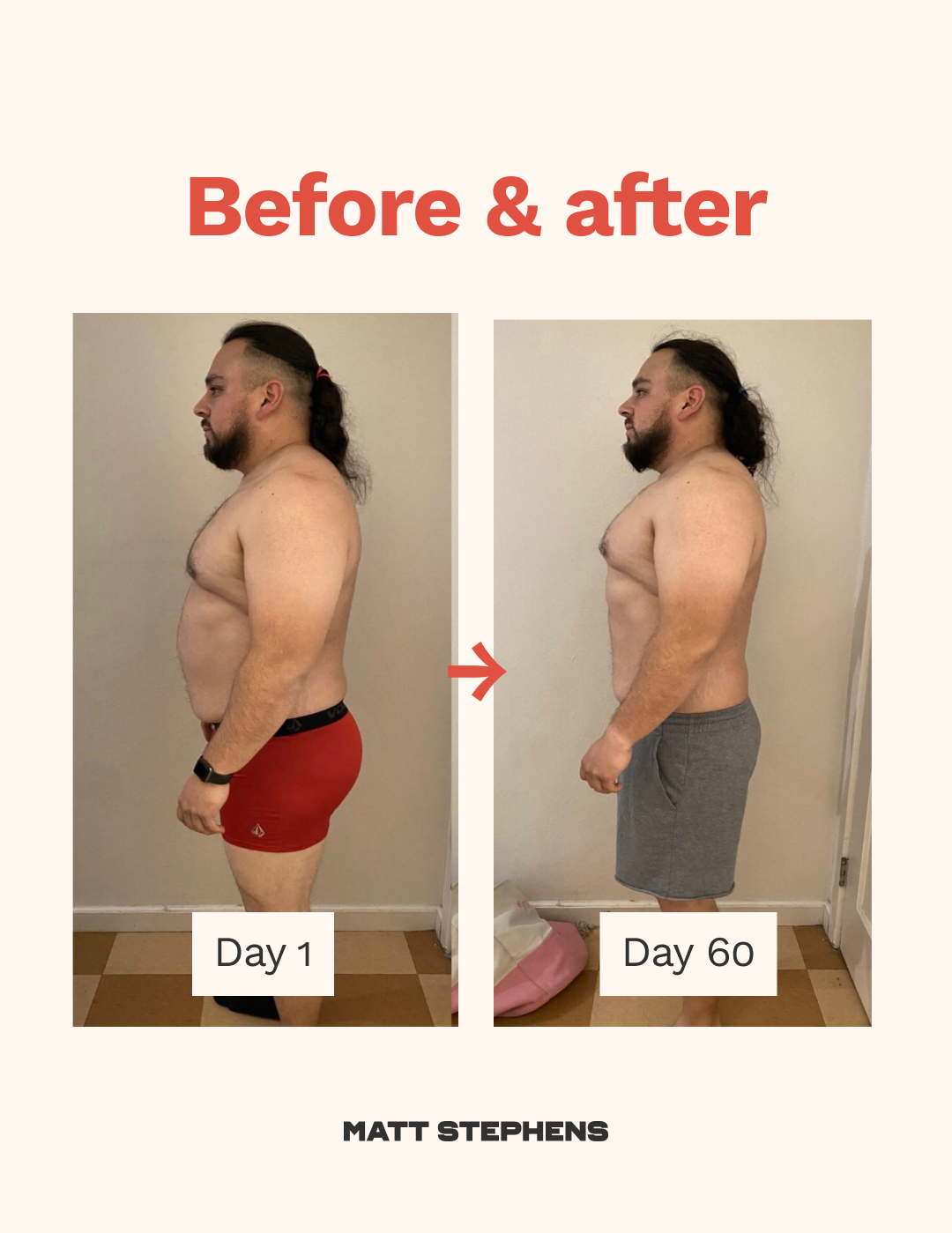 Simply put, this system works.
The question is… Are you going to work the system?
Here's the secret:
I'm going to teach you exactly how you can use the foods you enjoy eating to lose fat.
Here's how the process works:
When you sign up, you can choose among 4 different packages (see sign-up page).
You'll receive an invitation to the Discord server.
As soon as opening weekend arrives, you will go through orientation.
In orientation, you will get access to 2 short tutorial videos that will show you what we're going to do and how we're going to do it.
From there, you'll direct message me the required starting information (ht, wt, age, etc.) to get your starting diet details.
You'll have the opportunity to ask me questions, then that following Monday, we get started!
From there, we will do our check-ins every other weekend and I will pop in (message you) every now and then to see how you're doing.
You'll have access to multiple helpful resources, such as diagrams, charts, sample meal plans, etc.
And any time you have a question or need help, you'll be able to post your question and get a direct response from me to help you out!
"I want nothing more than for you to succeed. When you succeed, I succeed. When you win, I win. My system is very simple. As long as you're putting forth your best effort to follow the plan I lay out for you, I'll do everything I can to make sure you get the results you deserve!"
I've never had a single person fail who followed my advice!
Here are the qualifications for the program:
You must be able to read.
You must be able to prepare your own meals.
You must be able to follow simple instructions.
You must be able to workout at least 3x/week.
Besides that, as long as you value hard work and refuse to make excuses, you'll be the perfect fit!
Really, there's nothing to lose here.
You're getting access to a proven, simple system and a professional coach who's basically guaranteeing results.
So say goodbye to the way you look right now, because in 60 days, you're going to be looking like a new person!
As soon as you sign up, I'll be sending you a welcome email and we'll get things rolling.
I look forward to seeing you in the group!
FAQ
What equipment do I need if I'm working out from home or traveling?
If you're working out from home, I suggest at least getting some resistance bands. They're very versatile and easy to take with you when you're traveling. If you need to order some, here is the brand that I recommend.
How do I know this will work for me?
As long as you are coachable, meaning you listen to and apply the instructions that you're given each week, it's almost impossible to fail. The system has been proven over and over again that it works. The only people who don't see results are those who simply don't follow the directions they're given.
How many days per week and how much time do I need for the workouts?
Workouts are typically 3-5 days per week and each workout lasts anywhere from 45 min to 1 hour, depending on the person.
I travel a bunch for work. Is this something I can do away from home?
Absolutely! Many past clients have been able to travel, while still sticking to their diet and their workouts. As long as you plan and prepare for the trip (I will help you with this as well), there's no reason why you couldn't do the same.
Apply now here!
The number of members that I let into each cohort is very limited in order to create the best experience possible. Spots are given on a "first-come, first-serve" basis. If you're interested in making a positive transformation to your body, as well as your life, reserve your spot now!