Shred Method
Straight-to-the point guide on everything you need to know about dieting for fat loss.
What you can expect:
Proven dieting tips
The simplest way to get lean without starving yourself.
Choose foods you enjoy
Why eat boring and bland food when you can still get amazing results eating food you like?
Influence your metabolism
Learn what the metabolism consists of and what it reacts to, so you know what to do and what to avoid doing.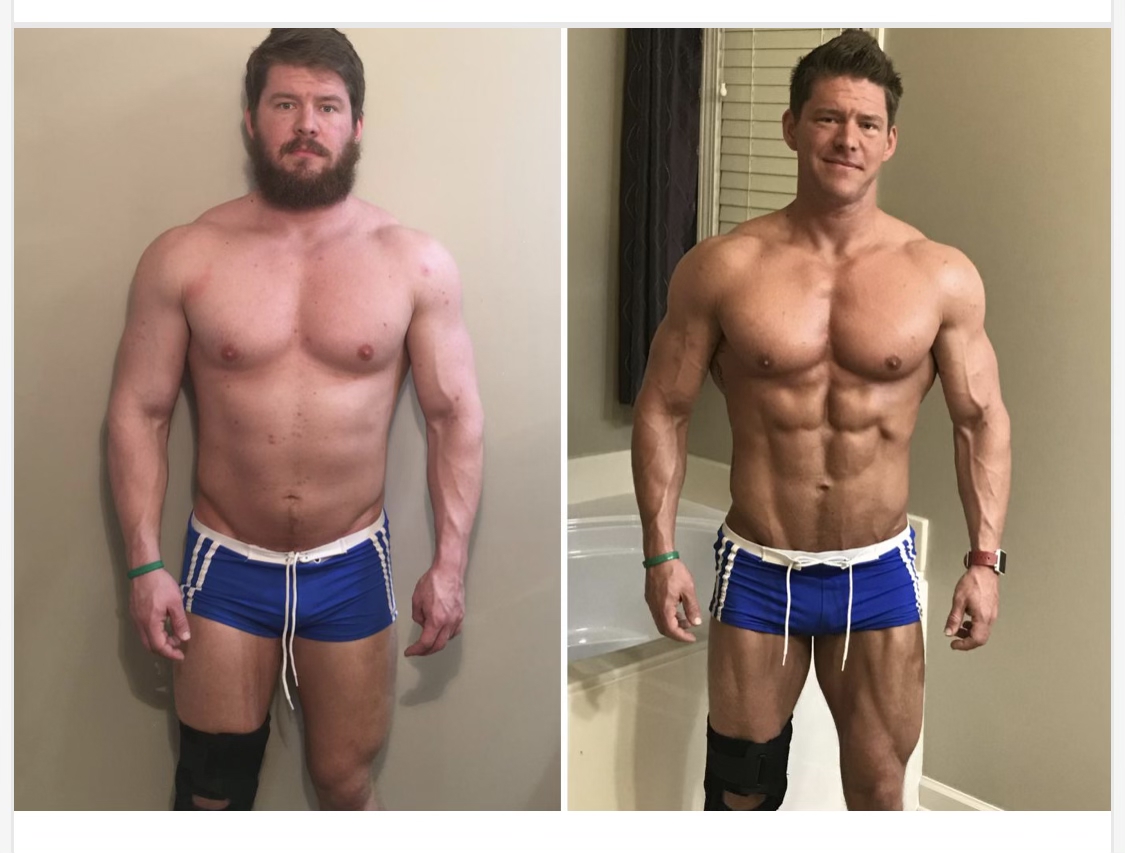 This guide is for you if…
Before I dive into how you can get rid of your stubborn fat and gain the confidence that comes with having a leaner, fitter physique, I want to make sure this guide is right for you…
Can you relate to this?
You don't want to waste your time and effort
You want to feel respected by others and yourself
You're done trying and failing to lose fat on your own
You want clothes to fit you well
You're sick and tired of suffering from low energy
You're fed up of tossing and turning in your sleep
You want to lose all your excess fat
You want to accomplish your goals and dreams
You don't want to regret not having a better body when you're older
You want to stay ahead of the competition
You want more attention from the opposite sex
What you're getting:
Here's a list of exactly what you'll be getting with my no-nonsense guide to getting shredded:
My proven diet tips for shedding fat
The simplest way to know exactly how much food to eat to get lean
The knowledge you need to take advantage of the thermogenic effect to speed up your fat loss
The proper way to diet without starving yourself
The 5 essential components to instantly improve your metabolism… and why these are super important for maximizing your fat loss
The exact micronutrients you need if you want to feel good
The ultimate determining factor why your metabolism sucks and no, it's not genetics
The micronutrients 98% of all adults in the US aren't getting that is seriously harming their progress
The ultimate blueprint to getting the correct energy balance, so you can maximize your fat loss
The quickest and simplest way to ensure you're eating the right amount of carbs… and why most people get this wrong
How much cardio you actually need to lose weight (it's less than you think)
Bonus: My top 2 tips to eating more food without putting on fat
You'll also be getting:
The number one reason 99% of people fail with their fat loss and how you can beat the odds.
This isn't for you if…
Now, there is a catch to getting my guide…
It's not for those unwilling to put in the hard work
It's not for men or women who aren't willing to do what it takes
It's not for those who can't follow simple instructions
But as you're reading this, I know you're dedicated to winning and getting things done.
And that's why I know my guide is exactly what you need to get in shape.
Get Shred Method now
If you're ready to get rid of that stubborn layer of fat, click the button above to purchase Shred Method for less than the price of a set of dumbbells.